Is spending a night or two at the beautiful Greenbrier in White Sulphur Springs, West Virginia, on your "bucket list"? It should be, for it is truly one of the nation's finest inns and close enough to us so that we can visit for a couple of nights.

Monday, December 4th – We will depart Franklin at 9 AM, pick up in Colonial Heights at 10 AM, stop for lunch (on your own) en route and arrive at the Greenbrier in the early afternoon. After checking into your room you'll have plenty of time to explore and simply ooh and aah at the magnificence of this place. It is southern hospitality at its finest! At 4 pm each day there is high tea. At 7 pm gentlemen must dress in coat and tie and the ladies must wear nice dinner outfits in order to play in the casino and to eat in the main dining restaurant. Of course daytime casual wear is appropriate until 7 pm throughout the hotel and casino. Dinner each evening will be on your own at one of several venues.
Tuesday, December 5th – Rise and shine! It's another great day at the Greenbrier. Start the day with a wonderful breakfast in the dining room. Afterwards perhaps you'll take the Bunker tour and learn about this top-secret underground facility that was built under the Greenbrier during the Cold War. It was designed to
house members of the Senate and House of Representatives during a nuclear attack. In 1993 it was discovered by an investigative reporter and was therefore opened to the public since it's secrecy and location had been compromised. It is a sobering tour even to this day, and yet absolutely fascinating. Or maybe you'll walk through the shops, try your luck in the casino or take the complimentary shuttle to the beautiful Christmas Shoppe, the Presidents' Cottage Museum, or any of the other beautiful areas at the resort.
You might choose to sit in one of the common areas and enjoy the Christmas decorations or just relax and read a good book. In the evening dress up for dinner in the main dining room and enjoy a special dinner or dine in one of their other restaurants on site. This is your day to enjoy as you choose and the choices are absolutely wonderful! (Breakfast included)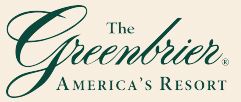 Wednesday, December 6th – Another wonderful morning and delightful breakfast awaits! You'll even have time to visit the casino one more time or visit just one more store if you wish. At 11 AM we will board the motor coach and travel back home, stopping en route for lunch on your own. (Breakfast included)
Come join us for three glorious days at the Greenbrier and enjoy this spectacular resort dressed in all its finery for the Christmas holidays. It is truly a magnificent place. And what a great Christmas gift to yourself!
Travel Dates:
December 4 – 6, 2017
Cost Per Person:
Double: $661.00
Triple: $581.00
Quad: $541.00
Single: $905.00
Deposit:
$50.00 at time of booking
Final Payment Due:
October 3, 2017
---
Certified Collette Specialist
---
National Tour Association
---